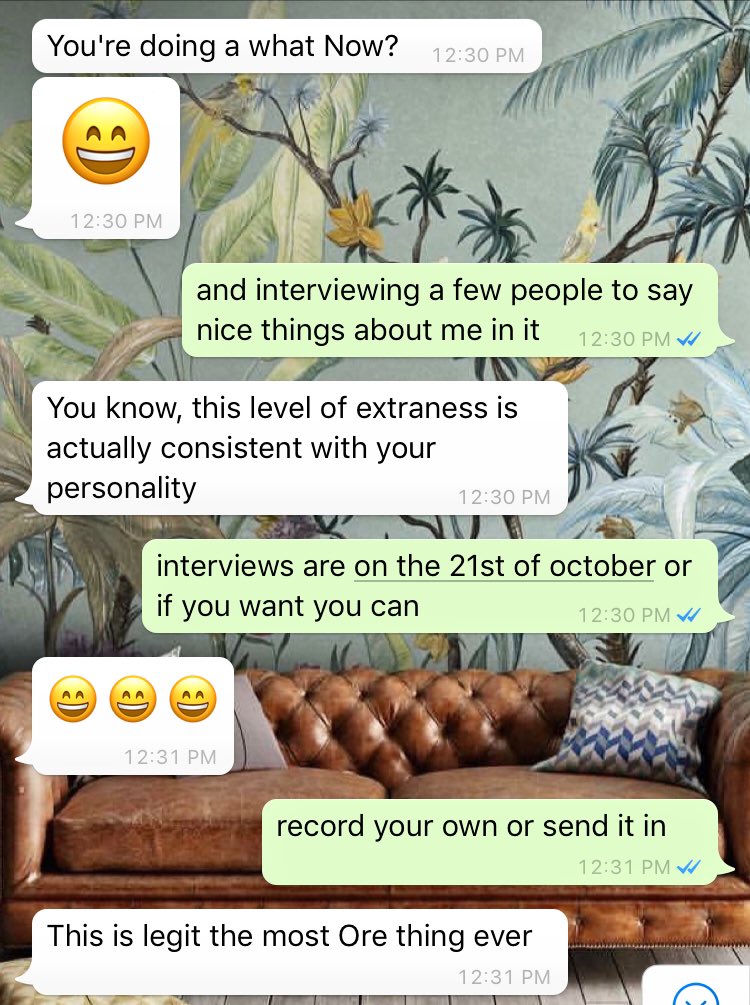 decided to stop calling my birthday documentary a Vanity doc and started calling it a birthday project.
First of all, this thing is expensive.
I've called in all the possible favors I can possible call in
and it's still expensive,
Do you know I need a stylist, a make up artist, a photographer, videographer, a director, a creative director to set the tone of the documentary, a second videographer.
I need to make food available for all my guests and vendors
Need to buy balloons for the shoot
need to get a speaker as well.
There is A LOT of work that goes into this.
I think I feel like I have bitten more than I can chew, but at the same time I'm like "whats the worst that will happen"
I have a new found respect for creatives who go out on a limb and do things like produce documentaries.
Anyway pretty excited, meeting with the creative director who is in the mix re: conversation above. and he seems pretty pleased.
Might be having a mini sleep over as well. but I think I need to start running or at least doing some exercise for my abs.
Will def be having a screening party once this is done.